Katie Mills
Do I Need a Social Media Manager?
Social Media shouldn't be something that's jotted down on a marketing to-do list. In 2022 it should be a priority for every business. But if you're questioning why you'd pay someone to post a couple of pictures a week when that's something you can do yourself... then keep reading. It involves strategy and creativity to run a social media account successfully, this requires a lot of time and skill.
Here are the top 5 reasons for getting yourself a social media manager this year:
1. Social Media is ALWAYS changing
Algorithms, updates, organic growth, influencers, content pillars, giveaways, engagement, CPI, CPL, Keywords...the jargon list forever grows. You need someone to stay up-to-date with the latest algorithms and app updates. A social media manager will have your back. They can keep track of any algorithm changes and new trends across every platform, as well as adapting your strategies and your content for the latest updates. Do Reels give you better reach? Is it better to use 5 or 30 hashtags? All of these questions are what a Social Media Manager will keep up to date with.
2. Consistency
So when you are busy running a business, creating products and services, running promotions, hosting events, and tracking sales, at which point will you dedicate time to work on social media? It's not something that can be delegated to an employee at random to post every other week with no plan in place. As well as consistency in posting your social media needs a consistent look and feel to the content. A Social Media Manager will know the best websites to plan, schedule and create content on. With their fresh set of eyes, they'll draw more people to your platform and compel them to take action. They'll make it their priority to consistently show up and be heard.
3. The Creative Block
As well as consistent content you need quality content. And lots of it. Hours of researching and planning ideas for scroll-stopping content that's going to appeal to your online community takes time and energy. If you think about it, 5 posts a week, 4 weeks a month, that's 20 ideas you'll need to just get yourself started. You can easily end up hitting that creative block.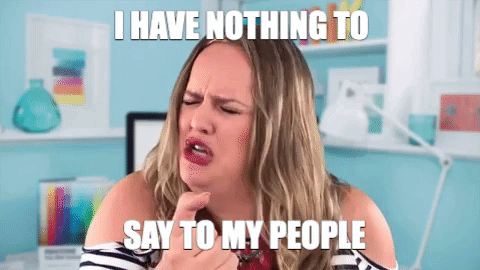 Sounds challenging right? But knowing what to post is a key skill for Social Media Managers, they spend hours generating engaging content that works for each channel and is right for your audience.
4. Help Your Customers
People want answers before they buy. So being helpful in the social media space will provide your customer with a far better experience as they'll be able to get their issues resolved on a platform that they're comfortable with. Responding to your users' feedback, whether it be positive or negative is essential and is another way to show that your brand is listening and taking the feedback seriously. A Social Media Manager can help you to utilise the platform as a customer experience enhancement tool so your users find the support they're seeking. This builds trust and loyalty and in turn, increase your chance of having customers come back.
5. A Strategy for Success
What platform should you be on? Are you posting too much or too little? What are my competitors doing? Which insights matter most? What makes a good post? A good social media manager will incorporate all these elements into a bespoke strategy that they'll tweak and refine as your accounts grow. Even though most social media managers are outsourced they'll still be in close communication with you and provide you with regular updates and analytics.
If you're thinking of outsourcing a Social Media Manager and exploring the possibilities for your business then check out my plans & prices page to see how I can help, or email me at katiemillsdesign@outlook.com.